Some useful tools we have developed. All open source and free of charge. Unless otherwise specified, they are released under GNU GPL v3.0.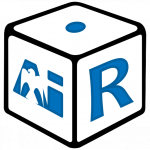 Hawke AI Random Roller is a software wrapper for Arnold Reinhold's Diceware password generation system. Completely rewritten, it now works as a Progressive Web App, complete with the ability to install it to your favorite device for quicker access. It now allows you to use both real dice and virtual dice (which are not as secure). You can use Random Roller right here at Hawke AI's website. The link above takes you to the public Bitbucket repository, from whence it is available under the Creative Commons Attribution-ShareAlike 4.0 International (CC BY-SA 4.0) license. You can fork it and use it yourself. It can be fully localized now (it has been translated into German and Turkish), so feel free to add any language you know to make it more useful.
You can still access the original version of Random Roller from its public repository.
Turkish Kutsal Kitap 2001 Scripture Module for OpenSong (69 downloads)
For those who use the OpenSong open source lyrics presentation platform, here is the 2001 version of the Turkish Kutsal Kitap in the OpenSong XML Bible format. This version will also work with OpenLP, another open source and free church presentation software suite. This item is licensed as Freeware.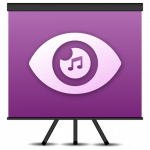 Another tool for those who use the OpenSong open lyrics presentation platform. This web application connects to OpenSong libraries shared via the pCloud file sharing platform, pulls the songs into a database and presents them in a searchable manner. It also has a user-only back end, which allows for adding songs and creating sets. It can be downloaded from its repository via the link above. See the readme file in the repository above for more information. This software is released under the Creative Commons Attribution-NonCommercial-ShareAlike 4.0 International (CC BY-NC-SA 4.0).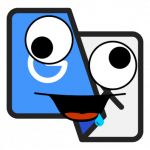 This little app allows you to run strings through Google Translate multiple times to come up with hilarious results. It was written to be a non-Google Docs alternative to the Bad Translator plugin. It was written in Python as a way to learn how to use the TKinter module and thus has both a TKinter-based GUI interface, as well as a command line (CLI) interface. It works on Windows and Mac OS and we're working on getting it functioning on Linux. In order to do the translation it uses the py-googletrans module, which, as the author points out, could be blocked at any time. Thus this app could stop working at any time. We'll keep it updated when we can, but it is a hobby project, so it's not high on the priority list. Mad Translator is released under the Creative Commons Attribution-NonCommercial-ShareAlike 4.0 International (CC BY-NC-SA 4.0) license. The application can be downloaded from Bitbucket using the link above.